Web Security & Development
Over a decade of professional pentesting and ethical hacking merged with web development. Offering a wide range of web security services to custom-built products, we focus on secure, future-proof, and efficient solutions tailored to our customer's needs. We combine the best of both worlds in security and development with all our services and products.
Show our Services and Products
A Team of Web Experts
We employ highly educated and certified specialists in cybersecurity and software development. For each individual project, an adequate team is hand-picked, ensuring that we allocate the best skill set and put our expertise to work where it counts.
More about DongIT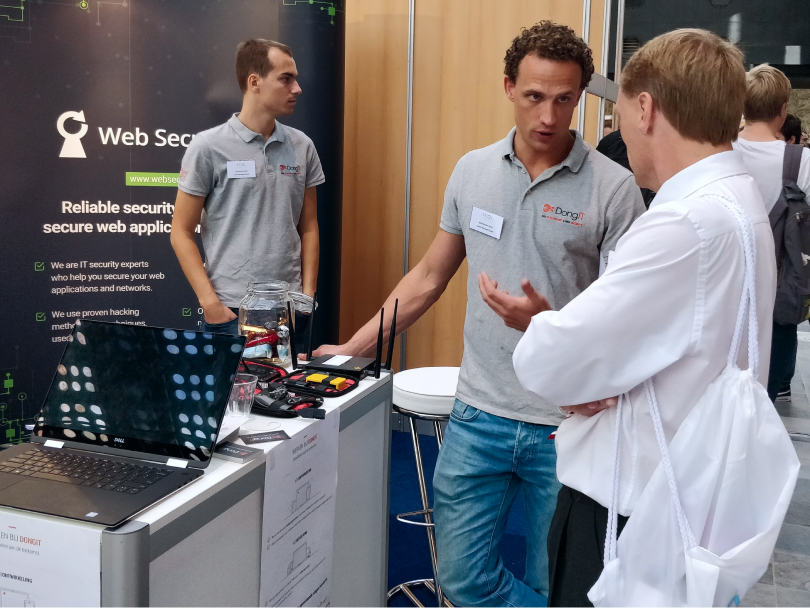 Career Opportunities
The tech industry is expanding rapidly, and so is DongIT. If you are looking for a chance to join a team at the frontline of web security or web development, then the time is now and DongIT is hiring! We are looking for ambitious ethical hackers, pentesters, and web developers to join our team. Work fully remote wherever you are or from our beautiful office in Leiden.
Show Available Positions