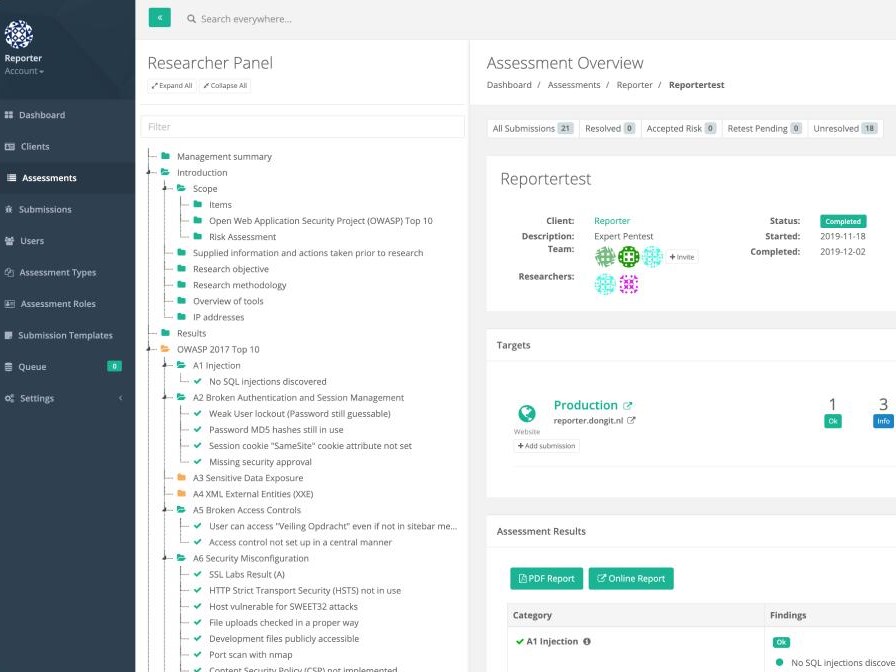 Reporter - All-in-One Pentest Reporting Workspace
We've launched Reporter
Reporter is a tool to boost your pentest reporting to a higher level with collaboration tools, retest/review flows, templates, a client portal, PDF export, and more.
Over the past ten years, we've worked on thousands of security assessments for hundreds of clients. Efficient, consistent, and detailed reporting that meets our quality standards was a major challenge in our growing team. That's why we started working on our own pentest reporting tool called Reporter. An all-in-one workspace that makes reporting much easier.
We believe that Reporter is a valuable addition to all pentesters and application security managers.
Have a look at securityreporter.app and find out what we developed! See a glimpse of the Reporter dashboard below.